Aditya G. Garg - Finance
Finance Peer Mentor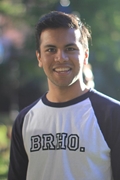 Hey guys! My name is Aditya Garg and I am a senior studying Finance and Economics. I'm definitely very excited about this program and to get to know all of you. ASK ME ABOUT: my experiences working in Investment Banking at Goldman Sachs, adjusting to the city and college life, deciding which classes to take (particularly for finance/econ/accounting), interview/recruiting strategies, and clubs and other ways to get involved on campus!
Myung Jong (MJ) Lee - Finance
Finance Peer Mentor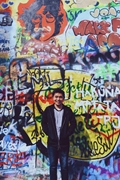 Hi, I'm Mj Lee - a senior studying Finance & Mathematics. I was born in Korea, but lived in Singapore, Germany, & upstate New York before coming to NYU. During the summer, I was at RBC Capital Markets, in Sales & Trading. Previously, I've interned within technology, wealth management, & research roles at financial services companies. TALK TO ME ABOUT: how to get more involved with Stern + NYU community, what classes to take next semester, how I got through recruiting, & how you can too!
Rachel M. Munger - Finance
Finance Peer Mentor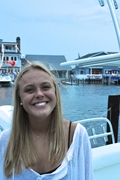 My name is Rachel and I'm studying Finance & Statistics with a minor in Math! I've intered at Morgan Stanley (wealth management) and a smaller financial company/start-up. TALK TO ME ABOUT: Resumes, finance/stats electrives, NYU Varsity Swim Team/other non-Stern activities, IBEX (Italy), navigating networking events!
Natasha Rajiv - Consulting
Consulting Peer Mentor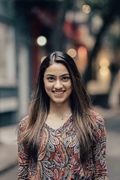 I'm a Junior studying Data Science and Management, and minoring in Digital Art & Design, and I'm interested in technology, strategy, and design! My experiences include interning at a tech startup, and IBM, and I will be interning at PwC this summer. ASK ME ABOUT: anything consulting-related, deciding on a career path, transferring to Stern, networking, classes, joining clubs at Stern, and generally, navigating your time at Stern and at NYU!
Rachel Hersey - Marketing
Marketing Peer Mentor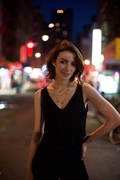 I'm studying Marketing & Data Science (Luxury Marketing track)! ASK ME ABOUT: Life as a Marketing student in a finance-focused environment, my work in fashion and PR (and all the 'Devil Wears Prada' type things I had to do...), radically different career paths you can follow with marketing, how interviews/recruiting work for advertising, fashion, and marketing, and what you can do (outside of classes) to make yourself more appearing to recruiters!
Jaewoo Park - Tech
Tech Peer Mentor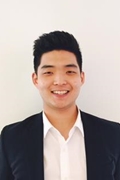 I'm studying Data Science & Statistics. My experiences range from working with startups, my own foray into entrepreneurship, and working at BAML. ASK ME ABOUT: returning to school after a gap year, failing at a personal tech startup, changing fields (from/to technology), how consultants think when casing, how to send 60+ cold emails, have 15+ phone calls, coffee with 5+ professionals, a week till you get the job, and why it is good to not know what you're doing when everyone else seems to know!
Lisa Testa - Accounting
Accounting Peer Mentor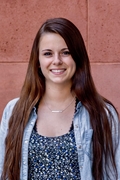 I've spent my (almost) 4 years at NYU exploring what Stern and the university as a whole has to offer. TALK TO ME ABOUT: academics, study abroad, on-campus jobs, clubs, careers, and more. I want to use my experiences to help you navigate your way through Stern, find the right career for you, and have fun doing it! I'm excited spend my final semester helping you get a taste of accounting as a major and as a career, while also answering any other questions about Stern and NYU!
Pooja Vittal - Sustainability/Social Impact
Sustainability/Social Impact Peer Mentor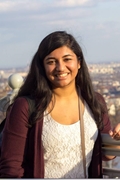 I'm concentrating in Economics & Management, and minoring in Social & Public Policy. I'm the Social Impact Council co-president. Most recently, I worked at GE Capital-Energy Financial Services. TALK TO ME ABOUT: Non-traditional Stern career paths/internships, social impact Co-Curriculars (SSP, FYI, etc.), resumes/interviewing (sustainability/social impact jobs), study abroad, and dessert shops and cafes around NYC!
Rebecca Malz - Political Economy
Political Economy Peer Mentor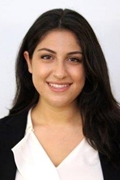 I'm studying Business and Political Economy with a minor in History. ASK ME ABOUT: studying abroad in NYU London or NYU Shanghai, post-BPE career paths, narrowing down a career in International Development/International Relations, fro/soph opportunities for economic development career path, timelines for government/NGO/fellowship opportunities, my favorite classes: SEED: India, Economic Inequality, U.S. Constitution-Is it Relevant to China?
Kim Maes
Associate Director, Office of Student Engagement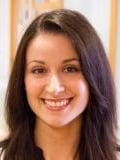 Kim is responsible for overseeing professional programs and managing corporate relationships, and works with the Assistant Dean on the vision for the professional development of Stern undergraduate students. Kim graduated from the University of Southern California with a B.A. in Theatre Arts, holds an M.A. in Higher Education from NYU Steinhardt, and is currently getting her MBA from NYU Stern. In her spare time she enjoys spoiling her dog and traveling.
Aditya Dalal - Consulting
Consulting Peer Mentor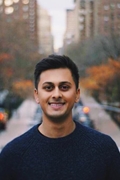 I'm studying Finance & Marketing with a deep interest in data analytics, tech, and psychology. TALK TO ME ABOUT: Exploring different career paths, understanding what exactly consulting is, preparing for consulting case interviews, making the most of your Stern/NYU experience, My favorite class (Strategic Analysis), neighborhood (Flatiron), Stern experience (ISP Santiago), non-Stern experience (Indian Hip-Hop Dance Team).
-- --
Please select another mentor.
Please select another mentor.
Mandy Lancour
Assistant Director, Office of Student Engagement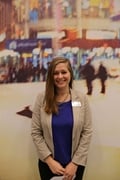 Mandy oversees professional programming for undergraduates at NYU Stern. She spearheaded the creation of the Peer Mentors Program and facilitates CLP for the Murray Hill Cohort . Mandy also organizes events like the Case Walk-Through Series, Professionals in Residence, and more. Mandy got her B.S. in Psychology and B.A. in Sociology from the University of Georgia and her M.A. in Higher Education & Student Affairs from NYU. Mandy is an avid reader and is starting to dabble in video games.