Stella Park (Finance - Equity Research)
Finance Peer Mentor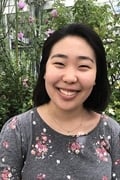 I'm originally from Orange County, CA. I am a senior concentrating in Finance & Econ, with a minor in Creative Writing. I'm involved in BAP, Street Team, and the Judiciary Committee. ASK ME ABOUT: my summer internship at Morgan Stanley (Equity Research), my love for Broadway and comedy shows and living in the East Village—so close to UCB!
Arielle Golden (Finance - Corporate Finance)
Finance Peer Mentor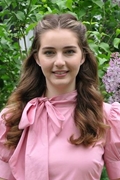 I am a senior majoring in finance & marketing. I have experience in both the fashion and beauty industries (I worked in marketing at Michael Kors and in corporate finance at L'Oreal). I broke into finance a little later than most people in Stern so ask me about how I broke into the industry as a junior and what it's like with no prior finance experience (can advise seniors looking to break into finance as well). I am also currently a member of USWIB.
Jacob Hamilton (Finance - Investment Banking)
Finance Peer Mentor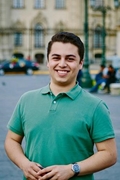 My name is Jacob Hamilton. I am from Los Angeles, California and I study Business and Political Economy. Feel free to ask me about: Study abroad - I have studied abroad on 4 continents! ; Investment Banking - I had the opportunity to do both a sophomore and junior summer internship at Goldman Sachs ; Karate - Over the past 12 years I have practiced karate; My weakness - carrot cake! ; My love of travel - ask me about the next place on my travel list!
Victoria Rusinak (Finance - Investment Banking)
Finance Peer Mentor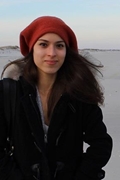 Hi, my name is Victoria and I'm currently a senior studying Finance and Accounting! ASK ME ABOUT: Working in Investment Banking at Morgan Stanley and at a Venture Capital firm; double concentrating in Finance & Accounting (BS/MS Program); The Stern Honors Program / writing a senior thesis; IBEX; and the best live music venues / jazz clubs around the world (and in NYC)!
Natasha Rajiv (Consulting)
Consulting Peer Mentor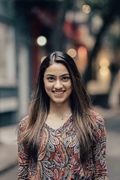 I'm a senior studying Data Science and Management and minoring in Digital Art & Design and I'm interested in tech, strategy, and design! I have interned at a tech startup, IBM, and this summer I did Management Consulting at PwC. At NYU, I am in BAP and 180 Degrees Consulting. ASK ME ABOUT: anything consulting-related, deciding on a career path, transferring into Stern, networking, classes, joining clubs, and navigating your time at Stern & NYU.
Hector Galvan (Consulting)
Consulting Peer Mentor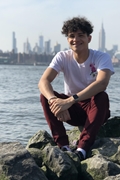 Ciao! I'm a senior concentrating in Management and currently studying abroad in Milan, Italy. I interned at a non-profit finance firm and have spent my last two summers interning at EY under their Risk Advisory practice. I'm very passionate about plantains and traveling so ask me about either! Seriously though, ASK ME ABOUT: Stern IBEX and NYU Study Abroad, getting involved at NYU, NYU Opportunity Programs, Consulting, and the NBA (Lebron James).
Jason Lu (Consulting)
Consulting Peer Mentor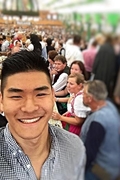 I'm a senior studying Finance and Marketing, and I'm interested in strategy and branding. My experiences include working in asset management, nonprofit consulting, branding, and most recently, in financial services consulting at PwC. At NYU, I'm in BAP and involved with Habitat for Humanity. ASK ME ABOUT: recruiting for multiple industries, deciding on a career path, anything branding-related, navigating your time at Stern and NYU, and why LeBron James is the GOAT.
Chris Mendoza (Tech)
Tech Peer Mentor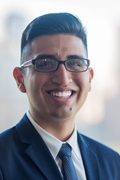 I am currently working at Google in Mountain View, CA as a Bold Intern on the Google Marketing Solutions Sales team. I am concentrating in Finance and Computing & Data Science with a joint minor in Computer Science and Mathematics. I LOVE music and am very passionate about it (favorite artists include Drake, Kanye, Childish Gambino, Kendrick, Frank Ocean, Chance the Rapper, Jaden Smith). Peruvian food is the GOAT, but I'm down to explore new restaurants/coffee shops in NYC.
Rujuta Kortikar (Tech)
Tech Peer Mentor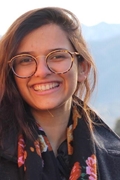 Hi, I'm Rujuta—a senior in Tech! ASK ME ABOUT: Why I'm so excited about the tech industry. My experience as a data science intern at companies like Facebook and theSkimm. Feel free to reach out to me about anything, whether it be learning more about data science or even figuring out a new Netflix show to watch!
Daniel Kim (FinTech)
FinTech Peer Mentor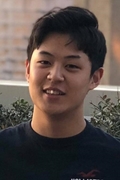 Hello, my name is Daniel! I was born in Seoul and raised in Rancho Palos Verdes, CA. My professional interest lies in utilizing tech to make finance more accessible for all. In my free time, I love to cook ethnic cuisines and try anything different, really. ASK ME ABOUT: my technology analyst internship experience at JPMC, finding prep resources for software engineering interviews, returning to school from a military leave of absence, and more!
Sweta Gangopadhyay (Marketing)
Marketing Peer Mentor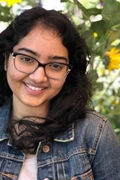 I'm Sweta, a senior studying Econometrics and Marketing! ASK ME ABOUT: my internship experience in strategy/advertising at Ogilvy, transferring into Stern; how the marketing industry works—from digital marketing to more MadMen-esque careers, clubs, activities and events on campus; and my favorite things to do in the city: grabbing a Levain cookie while walking down the Hudson River Pier!
Simon Illisevich (Political Economy)
Political Econ Peer Mentor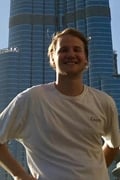 I'm a junior in the Business and Political Economy program with a minor in Math. ASK ME ABOUT: my sophomore year in London and my junior fall in Abu Dhabi ; exploring different career paths ; my internship experiences, which range from marketing at a Spanish news network to foreign policy research to investment banking at Baird ; my passion for international and macroeconomics ; my love for cooking, tennis, skiing, and photography!
Brianna Alexander (Entertainment)
Entertainment Peer Mentor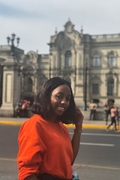 Brianna is a senior, concentrating in Marketing and Accounting with a minor in Business Entertainment, Media, and Technology (BEMT). Throughout her professional journey, she has worked in Casting at Abrams Artists Agency, Talent Booking with AMF Entertainment, Ad Sales at NBC Universal, and Content Distribution at Turner Broadcast and NBC Universal. Ask her about classes, joining SEAD, resume/cv strategies, and anything else you'd like to know!
Adnan Ammache (Entrepreneurship)
Entrepreneurship Peer Mentor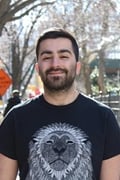 Adnan is the Director of Sponsorship of the NYU Entrepreneurs Festival, Lebanese Club founder, & NYU APP Contest finalist. Adnan raised $200K in corp. sponsorship from LG, Samsung, and Société General to create a space in downtown Beirut for the 2016 Euro Cup Games. ASK ME ABOUT: working as an intern at TerraCycle (executive), MetaProp (venture capital), and Venture for America (launch), the secret to becoming a successful entrepreneur, Berkeley Innovation Labs & Leslie E Lab, & my hummus!
Paula Villafane (Actuarial Science)
Actuarial Science Peer Mentor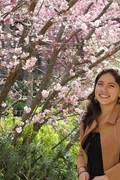 I was born in Bogota, Colombia & raised in Miami, FL. I study actuarial science, computing & data science, and global & urban education studies. I interned at Willis Towers Watson as a Health & Benefits actuarial intern. ASK ME ABOUT: my favorite class, "Regression and Multivariate Data Analysis." My projects on the strongest effects on a state's happiness and odds of being one of the richest people in the world; studying abroad my soph year in Spain; where to see the best sunset in the city!
Jorge Castro (Sustainability)
Sustainability Peer Mentor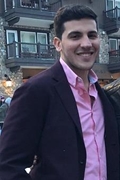 I'm a senior concentrating in Management & Sustainable Business. I'm originally from Bogota, Colombia but grew up in Miami. ASK ME ABOUT: my work with PepsiCo, Safra National Bank, and Don Eusebio (a flower corporation in Colombia); the basics of sustainability; why I am passionate about sustainability; how you can use sustainability in any job/internship; my favorite sports and video games!
Aurelien Bouee (Accounting)
Accounting Peer Mentor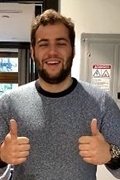 Hi, I'm Aurelien – a senior studying Accounting and Finance! ASK ME ABOUT: my summer internship at KPMG; my coursework and the BPE Program; Audit, Consulting, and Private Equity; The IBEX Program and Study Away; Greek Life and Sports Teams at NYU; Being an International Student at NYU!
Chase Lin (Exploration)
Exploration Peer Mentor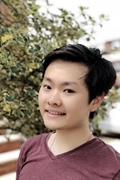 I'm a senior in the BS/MS program (concentrations in accounting & marketing). Freshman year I undertook two marketing roles and sophomore year I worked at Wells Fargo doing Wealth & Investment Management. This summer I'm interning with JP Morgan (Global Finance). ASK ME ABOUT: transferring into Stern; "chasing" after good restaurants; exploring various business fields; scholarship applications; recruiting, interview, resume & cover letter strategies; and contemplating how to make more name puns!
Jose Palacios (Continuing Education)
Continuing Education Peer Mentor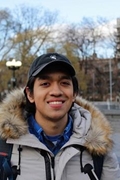 Hi, I'm Jose—a senior concentrating in Accounting and minoring in Chemistry. ASK ME ABOUT: applying to graduate or professional schools after college (I'm on the Pre-Health Track and plan to apply to medical schools in 2019); interning for two summers at EY (Employment Tax Advising Group); studying abroad through IBEX at Maastricht University in the Netherlands; growing up in NYC (Queens/SoHo); working as a New York State Certified EMT-B and doing clinical research at Cooper School of Medicine!
Please select another person.
Please select another person.
Please select another person.