Welcome to the website of NYU Stern Undergraduate Office of Student Engagement
Natasha Rajiv - Consulting
Consulting Peer Mentor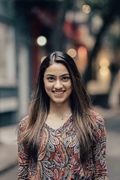 I'm a Junior studying Data Science and Management, and minoring in Digital Art & Design, and I'm interested in technology, strategy, and design! My experiences include interning at a tech startup, and IBM, and I will be interning at PwC this summer. ASK ME ABOUT: anything consulting-related, deciding on a career path, transferring to Stern, networking, classes, joining clubs at Stern, and generally, navigating your time at Stern and at NYU!
Kim Maes
Associate Director, Office of Student Engagement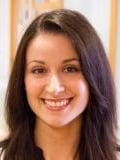 Kim is responsible for overseeing professional programs and managing corporate relationships, and works with the Assistant Dean on the vision for the professional development of Stern undergraduate students. Kim graduated from the University of Southern California with a B.A. in Theatre Arts, holds an M.A. in Higher Education from NYU Steinhardt, and is currently getting her MBA from NYU Stern. In her spare time she enjoys spoiling her dog and traveling.
-- --
Please select another mentor.
Please select another mentor.
Mandy Lancour
Assistant Director, Office of Student Engagement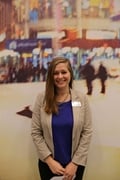 Mandy oversees professional programming for undergraduates at NYU Stern. She spearheaded the creation of the Peer Mentors Program and facilitates CLP for the Murray Hill Cohort . Mandy also organizes events like the Case Walk-Through Series, Professionals in Residence, and more. Mandy got her B.S. in Psychology and B.A. in Sociology from the University of Georgia and her M.A. in Higher Education & Student Affairs from NYU. Mandy is an avid reader and is starting to dabble in video games.
TISCH HALL LOBBY, New York
212-998-0277
Monday

Tuesday

Wednesday

Thursday

Friday

9:00am - 5:00pm

9:00am - 5:00pm

9:00am - 5:00pm

9:00am - 5:00pm

9:00am - 5:00pm
OSE Professional Development Team Appointments
40 West 4th St., Suite 202, New York
2129980277
Monday

Tuesday

Wednesday

Thursday

Friday

9:00am - 5:00pm

9:00am - 5:00pm

9:00am - 5:00pm

9:00am - 5:00pm

9:00am - 5:00pm