Avijit Singh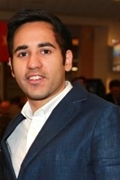 I grew up in Singapore where I started my own DJ business, and I also served 2 years in the Singapore Police Force after graduating high school. At Stern, I am majoring in Finance & Data Science with a minor in Public Policy & Management. I have interned at a FinTech start-up, Ernst & Young (M&A) and JP Morgan (Markets). I am also part of 180 Degrees Consulting at NYU. I have a diverse set of interests and would love to discuss anything from your past experiences to your future career plans!
Courtney Go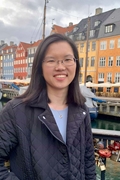 My name is Courtney, and I'm from Dublin, Ohio. I am a junior concentrating in finance and accounting and am in the BS/MS Program. I've had experiences in investment banking and asset management, including business development, private equity, and venture capital. At NYU, I am a member of BAP, Stern Accounting Society, Puzzled for Good, and Squash Club. I enjoy exploring the city, trying new foods, and playing tennis.
Devapriya Vadhera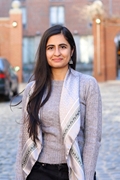 I am Devapriya Vadhera and I am a senior concentrating in Finance and Data Science with a minor in Business of Entertainment, Media and Technology. I am from New Delhi, India and have worked in government consulting there. I have also worked in marketing, social impact consulting and investment management in New York. On campus, I have been involved with USWIB, Stern Stuco, Project Sunshine and Wasserman Career Services. I am also a big foodie who loves desserts and am a superhero nerd!
Hector Grullon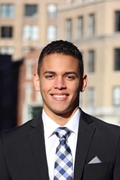 Hector Grullon is a first-gen rising senior majoring in Finance and Computing & Data Science with a minor in Social Entrepreneurship. He was born in the Dominican Republic and grew up in Brooklyn, New York. Over his academic trajectory he has held internships in Investment Banking and Private Equity and will continue honing these skills. Being a senior, he realizes the importance of mentorship and looks forward to giving back to the community that has provided him with endless opportunities.
Shagun Varma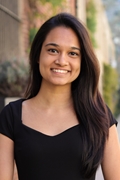 I am a senior concentrating in Econometrics and Quantitative Economics, with a Minor in Math. This summer I worked at an Investment Bank in their Investment Management division and have also worked at a Hedge Fund and an Economic Research firm. Within Stern, I have been part of SPUR, am writing a thesis, and am a Stats TF. I also participate in NYU's Model UN and am researching grad school options. I look forward to helping others find a career they are passionate about, much like I did!
Avni Bodwadkar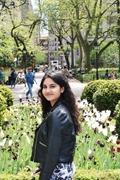 I'm Avni and I'm a rising senior studying Business and Political Economy. I will be spending my summer at PwC working in the Risk and Regulatory Advisory division as a Strategic Policy Intern. I grew up moving between the US, Malaysia, and the UK. This exposure to traveling drew me to consulting--I like a dynamic career where you can experience new industries and problem-solve. You can reach out to me about questions you have about consulting, Stern, BPE, or anything else, and I'm happy to help!
Nicholas Liao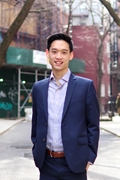 Nick is a senior studying Finance and Computing & Data Science at NYU Stern with a joint minor in Public Policy & Management from NYU Wagner. On campus, Nick is involved in the Alpha Kappa Psi Business Fraternity and 180 Degrees Consulting. He has completed internships in operations, asset management, and data governance. Next summer, Nick will be interning at Deloitte in the Strategy & Operations group.
Stefan Ko
SKYPE/GOOGLE HANGOUT APPOINTMENTS ONLY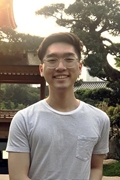 I'm a junior concentrating in Management & Data Science, with a minor in Japanese! My interest is in the intersection of data science, emerging technologies, and business. I'm also passionate about educational equity, and am a Consulting Director with the student-run nonprofit consulting organization EmpowerED at NYU. Last year, I worked with the Creative Destruction Lab, an NYU Stern incubator program for tech startups, and this summer I will be working in Digital Consulting with Accenture.
Emily Sankar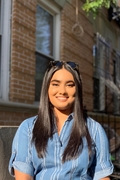 Hi, I'm Emily Sankar, a rising senior co-concentrating in Marketing and Global Business. I'm involved in USWIB and the NYU Leadership Initiative. I studied abroad at NYU Prague (2018) and went to Hong Kong for ISP 2019. Professionally, I am the marketing intern at Marketing Evolution Inc, a martech startup. On a more personal note, I was born in Queens, NY but I grew up in Trinidad & Tobago. As such, I love embracing diversity and experiencing new places, cultures and people through travel!
Aldo Aragon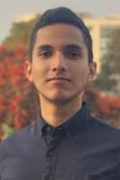 Aldo Aragon is from Temecula, California. He is majoring in Business & Political Economy with a minor in Public Policy & Management. In addition to being a Peer Mentor, Aldo is involved with The Gould Standard and with the Stern Street Team. Aldo's passion for technology developed while he was in Shanghai at a time of great technological innovation for the country. Aldo is interested in understanding the business side of the tech industry and how it intersects with the world of public policy.
Caitlyn Lubas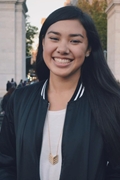 I'm Caitlyn, a senior studying Marketing and Global Business. From working with my friends to create SeaStraws, a sustainable alternatives company that won the NYU $300K Entrepreneurs Challenge, to being a TavTech coding and entrepreneurship fellow, to working in social entrepreneurship through SIV Ghana, I've had many entrepreneurial experiences. I love study abroad (I've done NYU Florence, IBEX in Singapore, and NYU Abu Dhabi J-term). This summer, I'll be working on a Product team at Facebook.
Katie Ye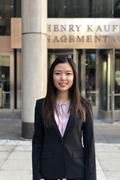 My name is Katie and I'm from Boston, MA. I am a junior studying Finance and Global Business with a minor in East Asian Studies. I spent my sophomore year abroad in London and came back to New York very stressed about recruiting! I've participated in many of Stern's workshops in finance and consulting, as well as firm-run exploration programs that gave me a better understanding of a firm's culture and the types of jobs out there. This summer, I will be in investment banking at Lazard.
Eileen Wang
SKYPE/GOOGLE HANGOUT APPOINTMENTS ONLY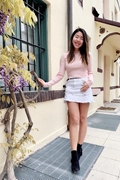 Hi! My name is Eileen Wang, and I'm a current senior studying accounting and finance in the BS/MS program. I did my summer internship at PwC in their forensic consulting arm, but I've also recruited for audit. If you have any questions about advisory, audit, accounting, or even just life in general, feel free to schedule a chat!
Honor Sankey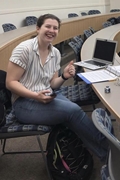 Honor Sankey is a Senior at Stern studying Accounting and Finance in the BS/MS program. She graduated from Poly Prep Country Day school in Brooklyn, New York in 2016, and has lived in NYC since she was 6 years old. Throughout her time at Stern, she has had multiple internships with companies like Sony Music Entertainment and Deloitte. She was on the Varsity Softball team for her first 2 years at NYU, and still loves to work out and lift weights in her free time.
Zach West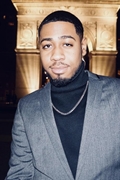 A rising senior from South Orange, New Jersey concentrating in management with a minor in the Business of Entertainment, Media, and Technology. Has been pursuing a career in the sports industry with the goal of becoming a basketball agent. Has held internships at various agencies such as Excel Sports Management and Roc Nation Sports. On campus, is involved with the Gentlemen of Quality, NYU's Program Board, the Academic Achievement Program, Stern Street Team, as well as being an OL.
Thibault Binier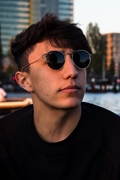 I am a 3rd-year student at NYU Stern majoring in Finance and Marketing. French and Spanish are my native languages, but I also speak English and Mandarin . I grew up in Mexico, Paris, Hong Kong, Taipei, and Phoenix. Living and working with people from different cultures has nurtured my passion for Strategy, Branding, and Marketing. I have interned at companies such as Jaya Apparel Group, Sandy Liang, Tod's. Summer of 2019 I will be at Chanel in Fashion Strategy & Client Analytics.
Jordan Wolken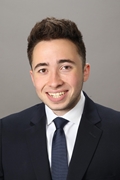 Born and raised in the Chicago suburbs, I am a rising senior in the Business and Political Economy (BPE) program. As a BPE student, I've had the opportunity to learn about the international business and political landscape during three semesters abroad (NYU London Fall 2017, NYU Shanghai Spring 2018, IBEX HEC Paris Entrepreneurship Spring 2019). I'm passionate about international development, sustainability, and foreign affairs, and aspire to work in economic development after graduation.
Tommy Ng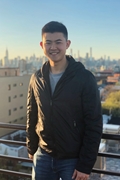 Hi! My name is Tommy and I am from Queens, New York. I am a senior studying Finance and Real Estate. My background in real estate consists of internships in development and acquisitions, case competitions, being a broker, and founding my own real estate investing company. On campus, I am an active member of AKPsi and the Stern Real Estate Group. I would love to chat with you about any of my experiences here or abroad and help you navigate your way through Stern!
John Wang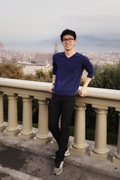 My name is John and I'm a senior concentrating in Finance & Computing Data Science. I'm originally from Shenzhen, China, but I grew up in Vancouver, Canada. I'm passionate about social impact and sustainability, as I have worked for nonprofits as well as socially-driven startups in the past. I was a social impact intern at Stern, and I'm currently a member of 180 Degrees Consulting, which is a pro-bono consulting organization at NYU. I hope to go into social impact consulting after graduation.
Please select another person.
Please select another person.
Please select another person.